Note to California Residents
In respect to the 2019 temporary ban on foie gras, Angel's Truffle & Salami does NOT sell foie gras in the state of California. If you are residing in another state than California, we CAN sell you foie gras and ship it from another warehouse outside of CA. You MUST choose overnight shipping for this product.

Foie Gras is a rich, luxurious, ingredient for the sophisticated palate. Purchase and try one of our gourmet products including: Foie Gras Terrine & Duck Foie Gras Torchon. We offer each with or without black truffles! Traditionally eaten and enjoyed on a lightly toasted sweet bread (such as French brioche) with a small dollop of fruit compote or a drizzle of a high-end aged balsamic vinegar. This festive and delicious ready-to-serve dish pairs well with a sweeter dessert style wine, such as a sauterne or a tall glass of champagne. Your guests are sure to be delighted with this over-the-top gastronomical delight! All our duck products are raised cage free in a low-stress environment to ensure top quality.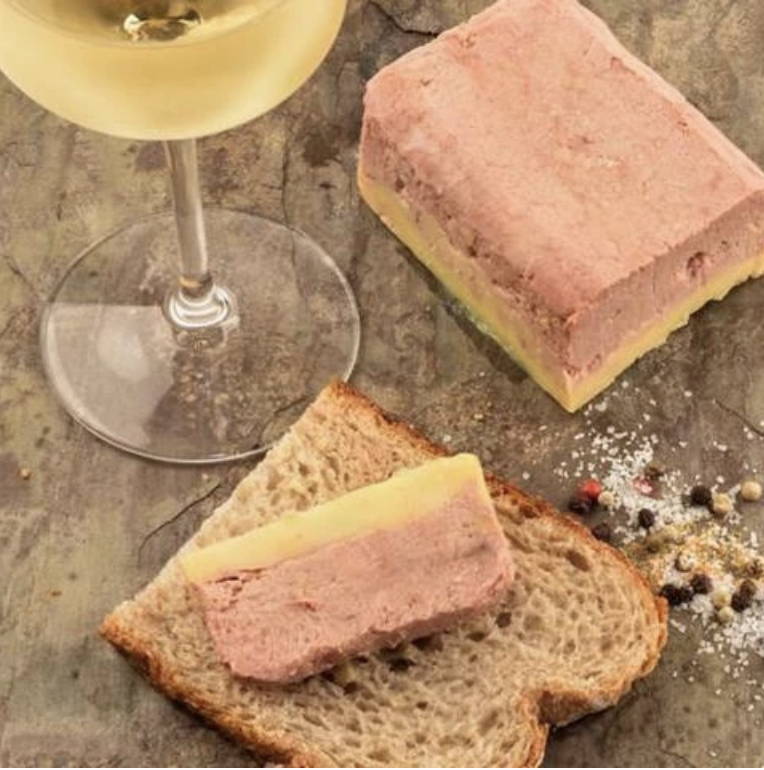 Please note that all Foie Gras orders must be shipped overnight to ensure quality and "freshness". Please keep in mind that you can only select overnight shipping when checking out. If you don't, we will have to call you to charge your card for additional shipping.