Angel Salumi
Very pleased with the duck, I dont eat beef or pork but my boyfriend said the wild boar were pretty good, but said the duck was way better, therefore I think we'll be ordering the duck again it was very good.
Delicious
I'm crazy about their Duck Salami! Can't find it anywhere in OC or LA county! Just super delicious!
Duck Salami
It taste like the old continent salami. I can taste the animal in it. I love it! Use it mostly for myself and to amaze party goers.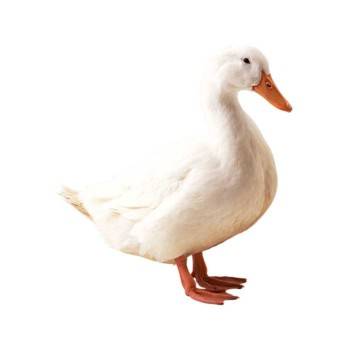 Raised in North America on a 200-acre farm, our Moulard ducks come from a cage-free environment and are fed a high-quality exclusively vegetarian diet, free of antibiotics or hormones. A hybrid cross between a Muscovy and Pekin duck, the Moulard has a hearty breast and hefty legs that is makes it the poultry of choice for foie gras in certain regions of France.

Our charcuterie collection already includes delicious duck options like our Dry-Cured Duck Breast, Duck Salami, Pre-Sliced Duck Prosciutto, ready-to-cook Duck Magret, and Duck Foie Gras Terrine or Torchon. Now we're delighted to offer you a new way to enjoy charcuterie: Duck Rillettes! Rillettes is a fantastic combination of the confit duck flavors. This luxury version of appetizer should be enjoyed slightly chilled, liberally spread on toasted bread, and accompanied by an artisanal cheese or bottle of wine.
Don't be shy, give it a try!
Our Most Popular Products
Our Mission is to provide top quality, uniquely handcrafted salami to the sophisticated palate. Our artisanal products are made with the finest natural meats available and enriched with nuances of European and Mediterranean flair.
Our focus is dedicated to creating culinary magic, while elevating your favorite dishes to gastronomic luxury. With every taste, you'll encounter the history of passion and the years of dedicated worldly experience that goes into each product.

Pascal Besset
Founder & CEO, Angel's Salumi & Truffles