Explore the latest and greatest
here at Angel's Salumi & Truffles!
Crafting artisanal products means that we are constantly refining our passion of curing meats with the best possible ingredients available. One thing is certain, we put the flavor of the meat first. Using purebred Berkshire pork and special wild game, our salamis are created to bring out the best flavor with beautiful nuances of complexity.
Try any of our all-natural, additive-free selections today.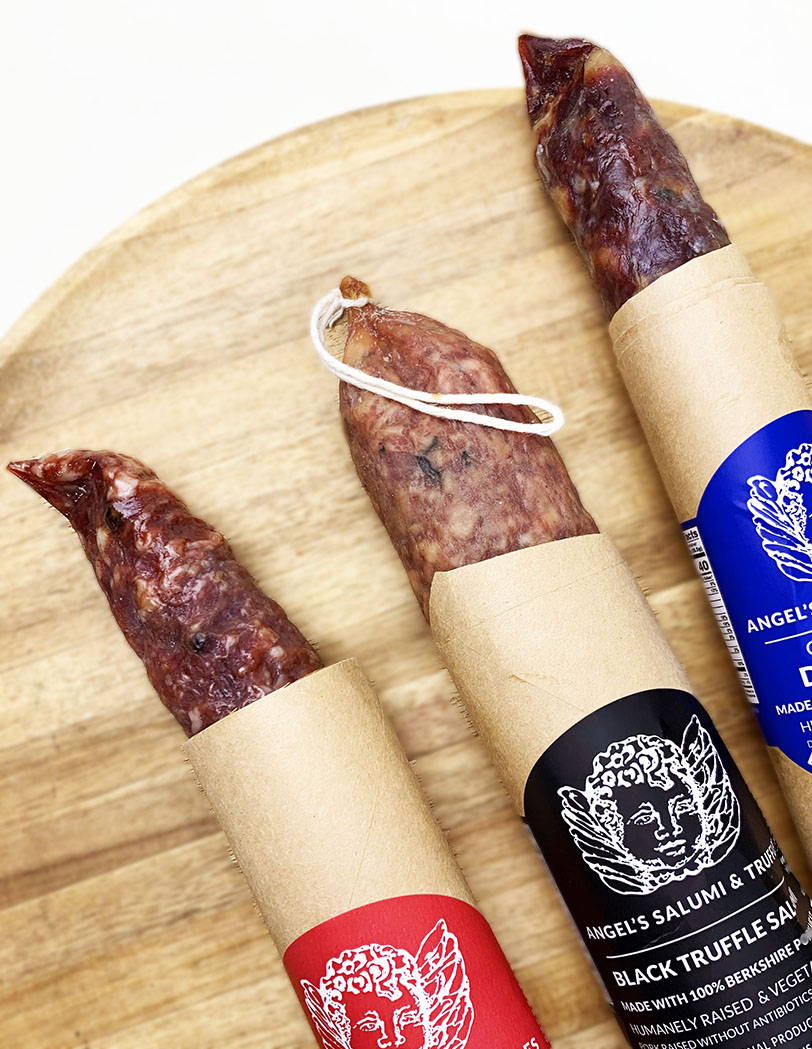 If experience has shown us anything, it's that the list of genuinely foolproof gift ideas is astonishingly short. That list...
For Sophisticated Tastes...
DON'T FORGET - Gift Baskets