Spanish Tapas: Marinated Green Olives with Duck Prosciutto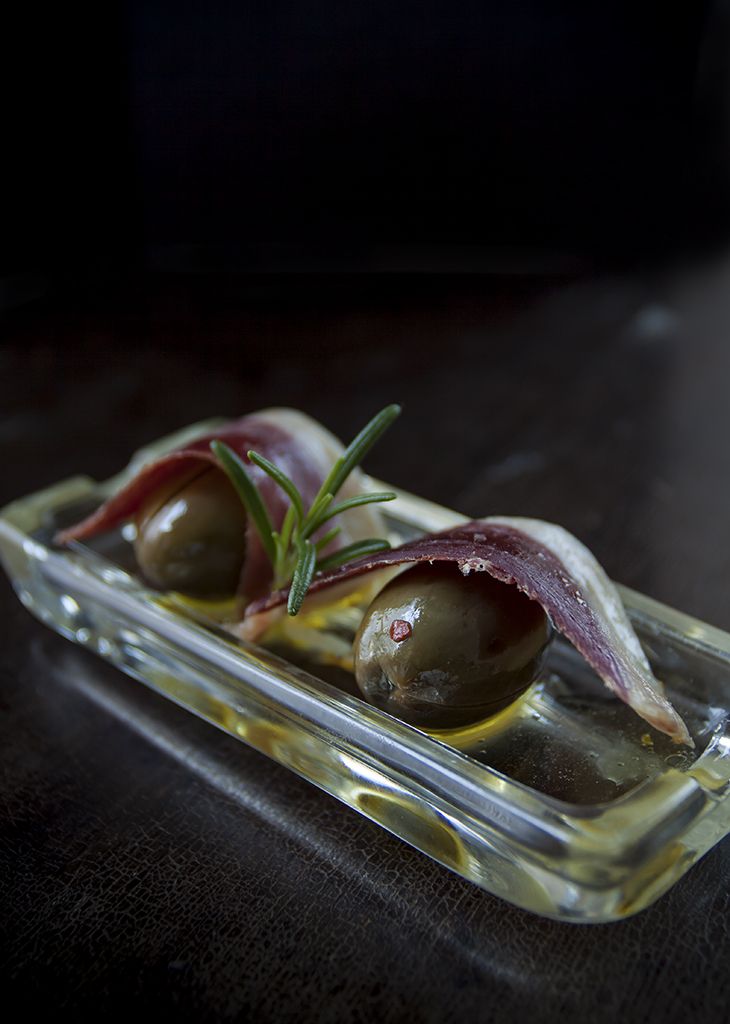 Looking for something new to do in the kitchen this summer? Nothing screams Spanish luxury more than tapas. Delightfully simple tapas are usually eaten alongside glass(es) of wine, good company, and good conversation.
If you acquire high quality marinated olives, half the work here is already done - but, if you're feeling more ambitious, you can always try your hand at curing green olives! It's super easy, fast, and can be done the day before. We'll help:
Ingredients
[ingredients]
Angel's Pre-Sliced Duck Prosciutto
Gourmet marinated green olives
Smoked Paprika, Borettane Onions, Fresh herbs for garnish (optional)
If curing your own green olives:
1/4 cup Baker & Olive Mediterranean Extra Virgin Olive Oil
2 garlic cloves, peeled and smashed
1 tsp fresh thyme
1 tsp fresh rosemary
Peel of half a lemon, cut into thin strips
10oz Frantoio olives
[/ingredients]
Preparation
[directions]
Marinating Olives
Heat olive oil, garlic, herbs, and lemon peel in a medium pan over low heat (~2-3min).
Remove from heat. Set aside to cool.
Add olives to pan. Stir to coat.
Return to heat for ~2-3min.
Remove from heat. Set aside to cool.
Place in jar, cover tightly, and refrigerate for at least 1 day.
Assembling your tapas
Take your olives out of the refrigerator before serving (~1-2hr, to come to room temperature).
Drain olives. Place on serving plate.
Drape with thin slices of duck prosciutto.
Finish with a drizzle of olive oil marinade and a sprig of fresh herbs.
Pair with a Spanish cheese! Perhaps the Manchego we carry?
[/directions]