Mother's Day is right around the corner and chances are you're at home panicking because you've forgotten to get her a gift. We've created this blog post to help you find the perfect gift for any foodie mom. Chef Pascal Besset has also created a simple Boursin Sandwich recipe that we've linked to (just in case you forgot to make reservations as well).
Our Gift Boxes make for the perfect affordable gift for your mom. Our Gift Boxes range in price ($20-$50+) and cater to individual tastes and flavor profiles. For the truffle lover mom, we recommend our Truffle Trio Gift Box. It includes two Black Truffle Salamis and one White Alba Truffle Salami. If your mom has a soft-spot for Wild Game Meats, we recommend the Game Trio Gift Box which includes one Venison and Berkshire Pork salami, one Wild Boar salami and one Duck Salami. Each Gift Box is individually packaged in a beautiful box with a clear top and bounded with a logo stamped paper ribbon. We also encourage custom notes and will make sure to include them with your gift.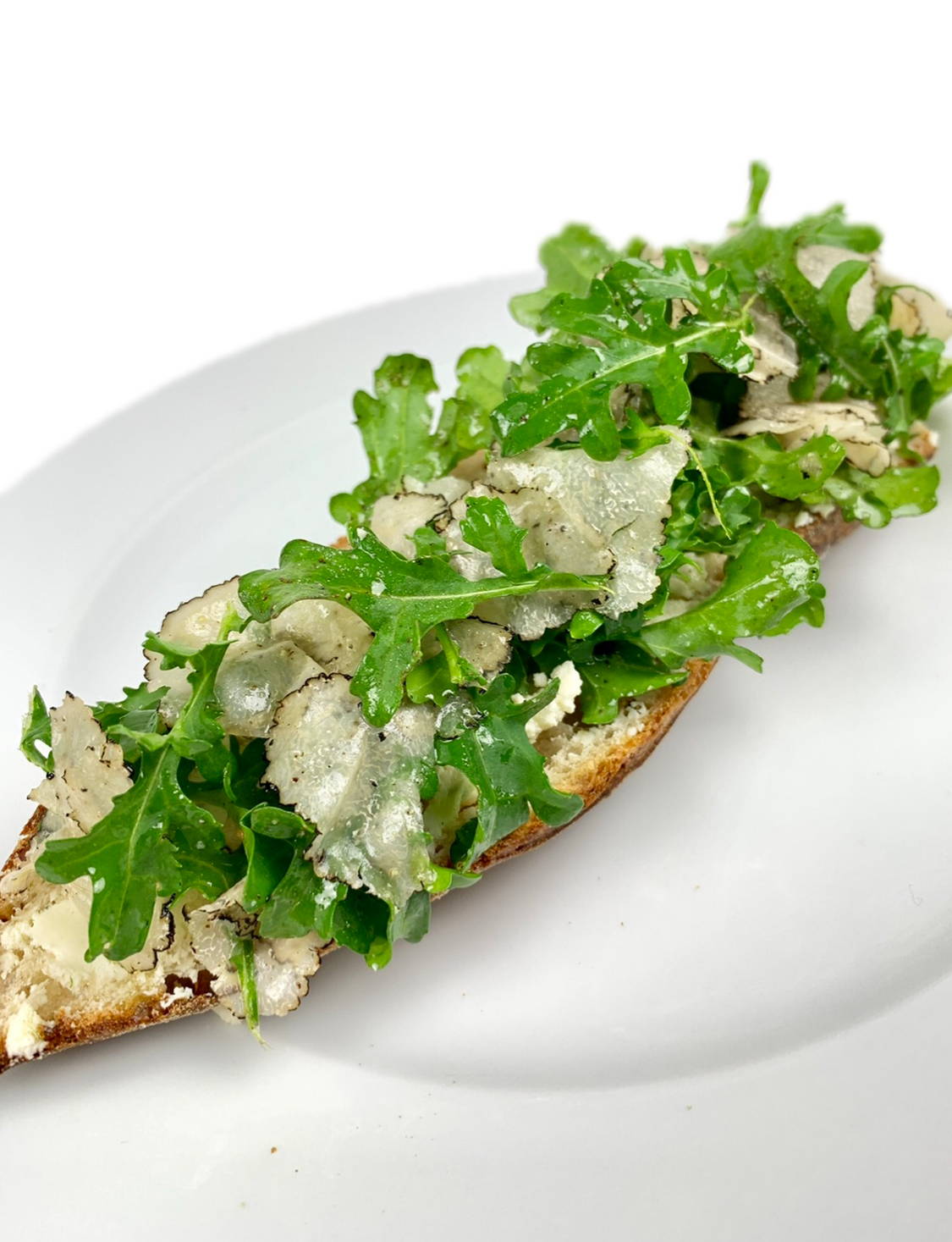 Last week, we had the pleasure of working alongside Antoni Porowski of "Queer Eye For A Straight Guy" as he demonstrated the many uses of Boursin Cheese. Antoni used products from several local vendors to make beautiful flatbread pizzas.
Inspired by this, we have decided to share a recipe for a Boursin Sandwich with you. The ingredients are simple: Boursin Garlic & Fine Herbs, Arugula lettuce, White Truffle Oil and shaved Fresh Summer Truffles.
The choice of bread is up to you, but if we had it our way, we would use Prager Brothers bread. They are a local to us in Carlsbad, California and they truly use the finest ingredients around to make really taste bread.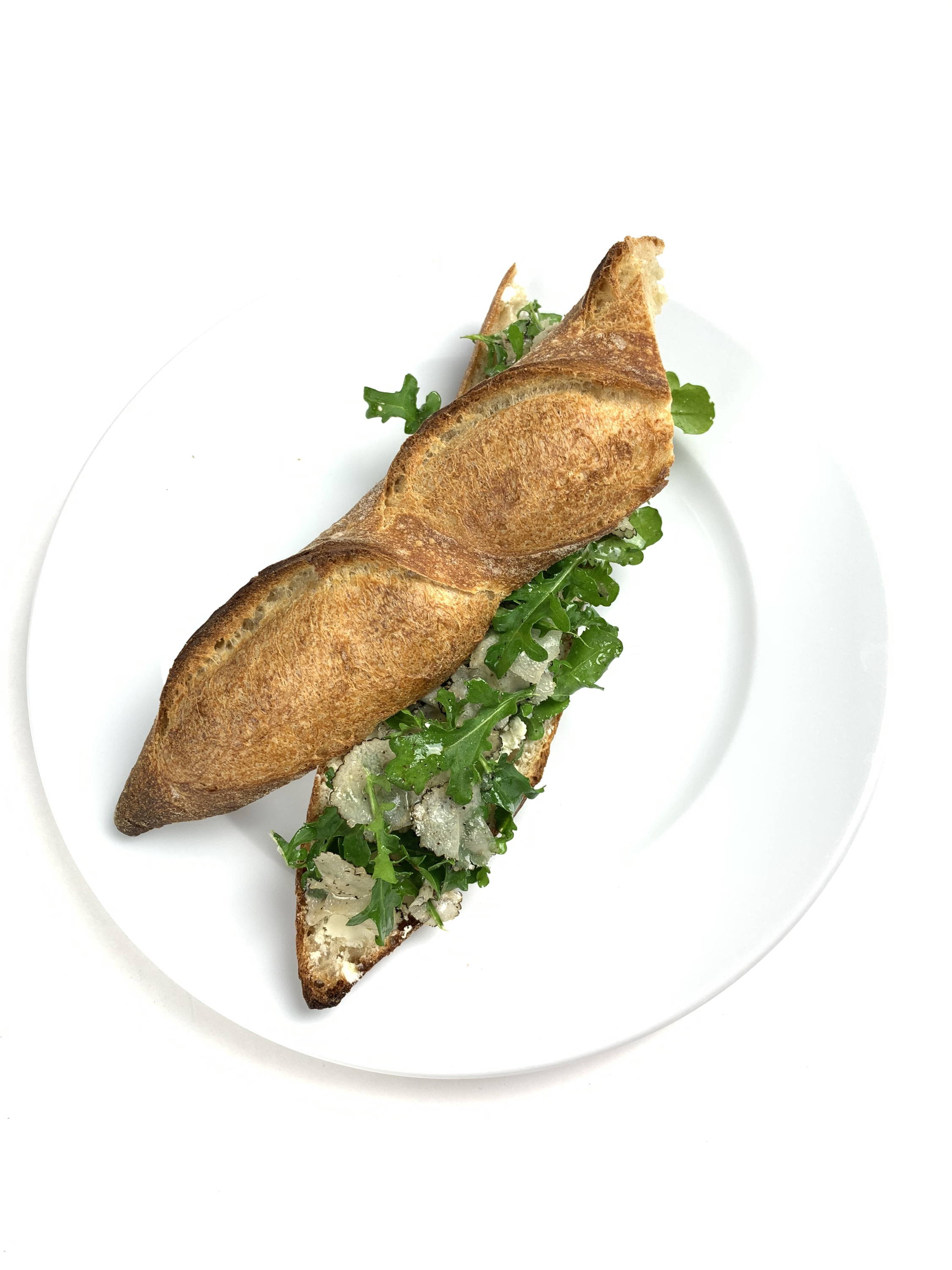 Our Gift Baskets range in pricing ($94-$376) and can be customized according to taste. For the lover of all things Italian, we recommend our 'La Campagna' Gift Basket which includes a Wild Boar salamis, and two Berkshire Pork salamis. The gift basket also includes a variety of olive oils, some antipasti (antipastos), as well as a knife and cutting board. Our Gift Baskets are wrapped in cellophane and tied off with a beautiful ribbon. If you wish to include a customer note, please include it in your order upon check-out. You can also view our Gift Basket Brochure online.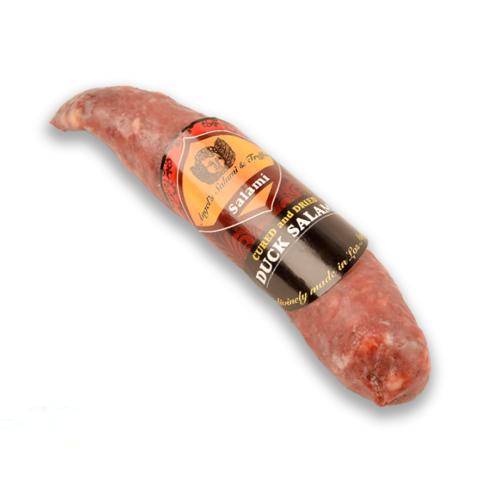 Charcuterie dry-cured using the finest local products and meats.